Action Plan for Boss Barista
How Boss Barista will commit to racial equity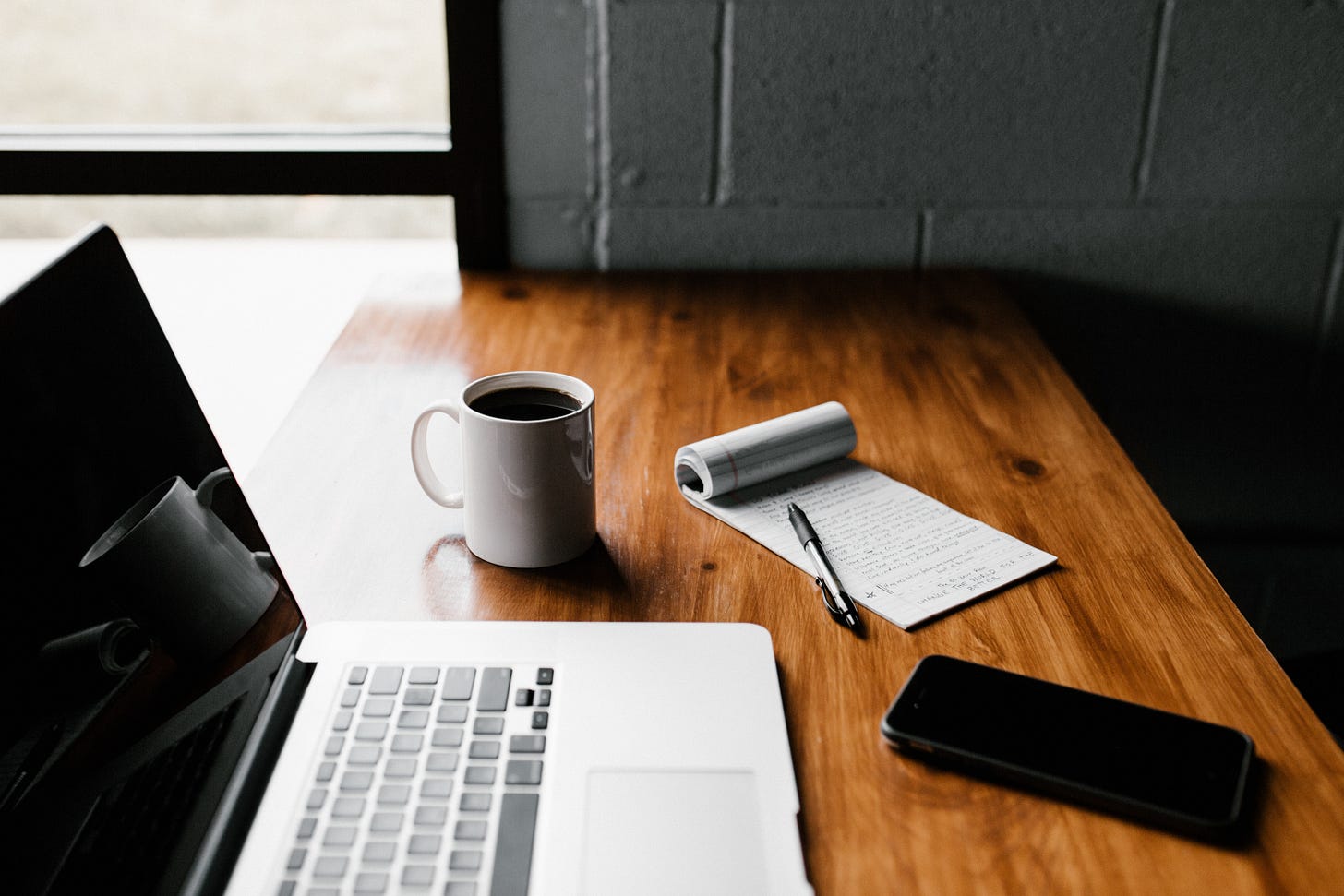 This is a script from my latest episode of Boss Barista. It outlines the goals I have for myself and the show and the immediate action plan Boss Barista will take to elevate Black voices. This action plan is continuous and will be updated.
—
Thank you for listening to this episode. At the beginning of this episode, I talked about an action plan for Boss Barista.
One of the lessons I learned as a teacher is backward planning: you identify a goal, and make an action plan to get to that goal.
So here are my goals:
To work towards ending white supremacy and build equity within my sphere of influence
To correct and work on my own internalized behaviors and be actively anti-racist
To use my skills to be a resource for others
Here's the first part of the plan:
One: Boss Barista is audience-supported through Patreon. Patreon brings in about $550/month. I commit six months of Patreon donations to Chicago-based organizations working actively to end white supremacy, elevate Black voices, and advocate for the defunding of the police (like Brave Space Alliance, Black Lives Matter Chicago, and Assata's Daughters). Boss Barista will also give money directly to Black coffee professionals.
After those six months (December 2020), I will set up recurring donations to equal half of my Patreon income—and these recurring donations will be specific to Black-led organizations. I will revisit this commitment in December and keep readers and listeners updated on what that looks like financially.
Two: Boss Barista is centered around elevating voices and sharing stories of emotional labor, unfair work practices, and discrimination in our industry. These stories are necessary to hear and yet emotionally draining on the folks who tell them.
I have to believe change is possible within the specific space I occupy, so with the rest of my Patreon money, I will work to set up a fund to pay guests. I believe I can commit $50 per guest who appears on the show. This point is still a work in progress; it's meant to honor the work that often goes uncompensated when folks give quotes or contribute their expertise to a story, article, or podcast.
This part of the action plan will begin now and continue moving forward—within six months, I'd like to have a plan in place to pay guests retroactively as well.
Three: Boss Barista commits to uplifting voices outside this show. If you want to start a podcast and need equipment, I'll lend it to you or buy it for you. If you need advice on how to launch a show, I'll happily give it. There's no resource I have or information I know that I will not share.
Four: Boss Barista is personal, but it's not mine. It belongs to everyone. That means passing the mic and elevating other voices. I will do my best to give the mic over more often and make space for stories that need to be told.
The work is ongoing, and this list will continue to grow and expand. In the meantime, please donate to a local bail fund or any of the organizations listed in the show notes of this episode. Thank you for listening.