Discover more from BOSS BARISTA
A newsletter and podcast about a thing you drink everyday. Interviews and articles about big ideas in coffee, the service industry, and collective action.
Over 2,000 subscribers
Everything I Wrote in 2019
And how much I made
If you're not signed up for this newsletter, then welcome! I'm glad you found your way here! But like sign up, will ya? There's a cute little button for you to do so.
And if you like this writing, consider donating to my Patreon. Any size pledge helps!
---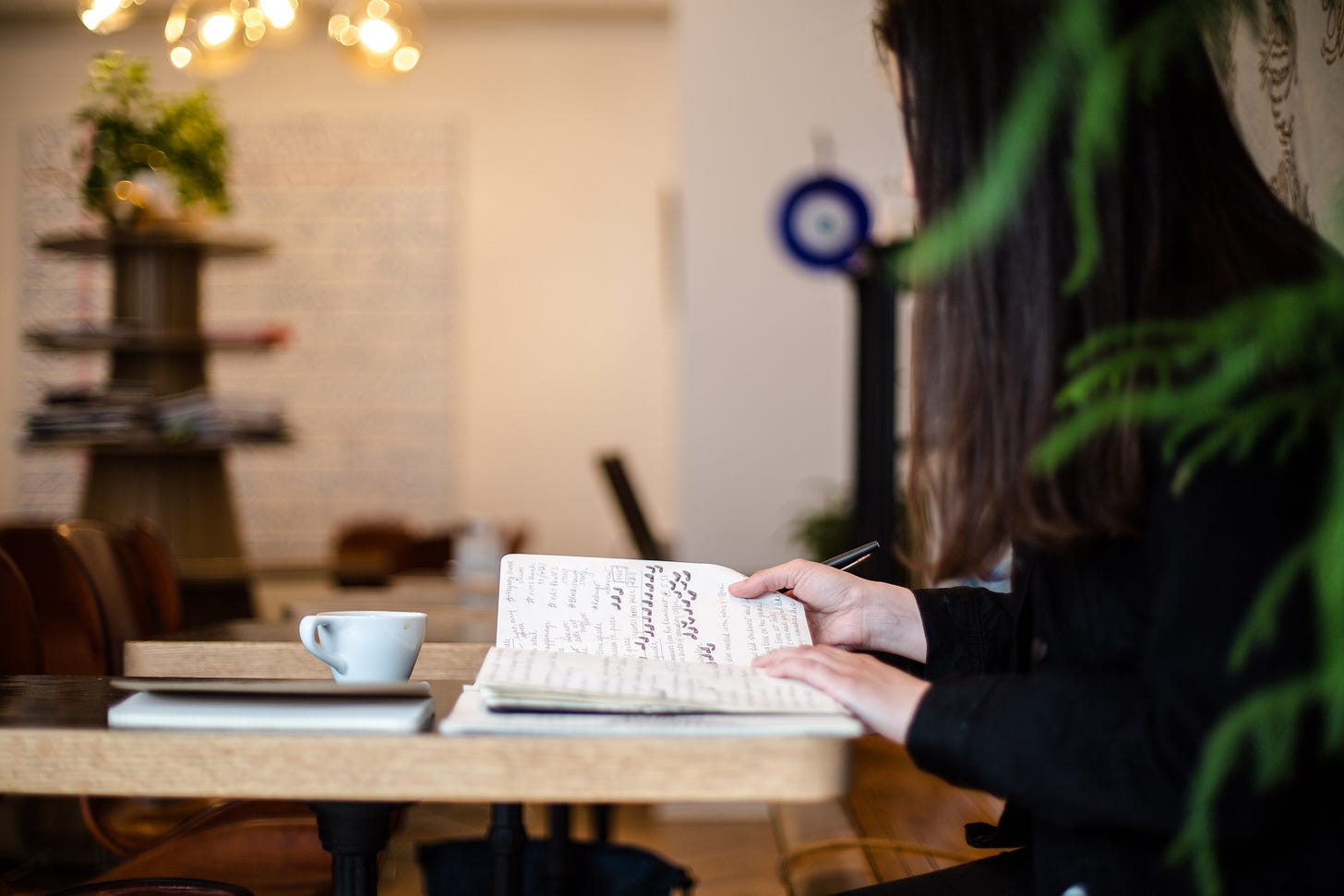 It's nice to make lists, but it's critical to demonstrate transparency.
This year was the first time I ever wrote outside of coffee. This was mostly exciting and only sometimes terrifying. I've always drawn to memoir, so this year I tried to share some of my personal stories and write articles I felt truly drawn to.
On Twitter, a number of writers are sharing the stories they wrote and how much they were paid. And I'll pretty much read anything in list form so here's everything I wrote in 2019:
EDITORIAL WORK! I managed Barista Magazine's online content from September of 2016 until May of 2019. I was responsible for getting articles on the website six days a week, and wrote 2-4 of the aforementioned articles. Started at $1,100 a month, ended at $1,500. 
BEFORE 2019! I snuck this article in at the end of December. A piece on Nitza Villapol for Vice, who is often considered the Cuban Julia Child. 1300 words. $250. 
THE BILLFOLD! Another one I'm sneaking in (published Nov. 2018) mostly because it's about wage transparency. I didn't get paid a ton for this one, but one of the only instances where an editor was kind with their feedback and I changed the entire article. This was also one of the most important pieces I wrote. 800 words, $40. 
HELLO GIGGLES! I wrote this piece after Mac Miller's death and the reaction to Ariana Grande and how I felt personally responsible for my ex-boyfriend's overdose. 1200 words. $200. 
CURIOSITY MAGAZINE! I had a great time writing this piece about why traveling to origin can be harmful to coffee-growing countries. Writing for these folks was A+. Around 1,000 words, $150. 
KQED! I got to write about why the Bay Area's coffee scene is so special. Was a pleasure to work with the folks at KQED. 1,000 words, $150.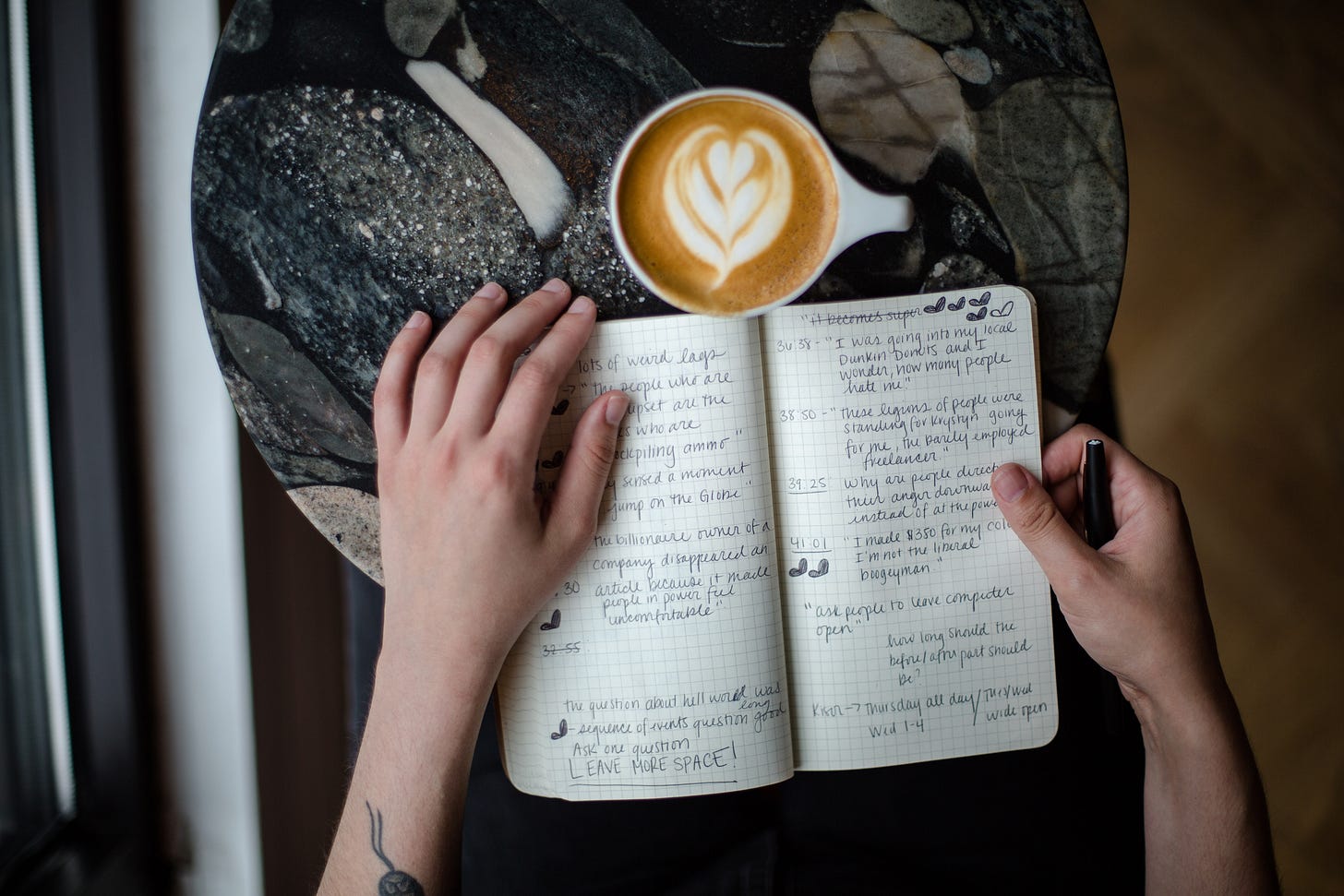 MEDIUM! I wrote the obituary I always imagined for my dead ex-boyfriend. I had this idea that it'd be a Modern Love piece, but I'm so thrilled with its home on Medium on Human Parts. Great experience. 1500 words, $250 + an amount based on reads and claps. 
BARISTA MAGAZINE! I wrote a fair amount for the print publication this year. Probably my biggest piece was the cover story for the April/May 2019 issue. 2,000 words, $200. 
STANDART! I also wrote a lot for Standart this year! I'm most proud of a profile they ran of me where I outlined how to get into freelancing and how to trust and empower yourself. 
They pay 125 euros per 1,000 words, so for the above article, I was paid 237 Euros or $265 for 1,900 words. 
GOOD BEER HUNTING! I wrote two stories about the intersection of beer and coffee. Both around 2,000 words, $650. This one was about the role of water in both beverages, and this one included a few spicy takes on the history of nitrogenation. 
I also wrote up a Q&A with Ellsworth Turner of City Beer Store, which was a delight to do. Roughly 1,500 words, mostly interview text. $325. 
Something I want to be mindful of is that rates do not correlate to the amount of work done. An article that requires interviewing and site visits, like some of the articles I wrote this year, would ideally pay more. 
Some articles took me a few hours, some articles took me days, with edits back and forth. Stories that are think pieces or ask to share my personal experiences I'm happy to do for less because they require less active work—I don't have to track down sources and the stories are inside of me, not waiting to be chased.
In 2020, I hope to pitch more, share more stories, get paid more, and give advice. I know some of the rates laid out are on the lower end, and a lot of that is because I didn't know how to negotiate, speak up for myself, or say no to an assignment if the payment doesn't seem right. Please ask questions, please reach out, and please share any stories that meant something to you.
Hold up! You made it to the bottom of this article! Thank you so much for reading! If you could do any or all of the following things, that'd be incredibly helpful!
Click the 'heart' at the bottom to say you liked this article!

Consider checking out my Patreon!

Share this with a friend, on your social media, anywhere! Here's a button for you to do so!